Staff
When you became my client, you placed your trust in me to help make your vision a reality. I honor that trust with the help of my expert support staff. Together, we make a strong commitment to customer service.
If at any time you have a question, concern or need, please let us know.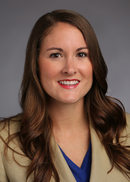 Savanna Georgia Effer
Director of Development
Office 727-725-7130

Savanna began her career in financial services in 2005.  She is a proud USF alumni and earned the Chartered Life Underwriter® designation.  She is responsible for the training and development of new financial representatives for the Clearwater district office and is involved in assisting clients throughout the financial planning process.
Savanna is very involved in Business & Professional Women of Tampa Bay and is the Education Chair of Junior Achievement for Pasco County. 
Savanna married her college sweetheart, Neil, in 2015 and is an avid sports fanatic of Tampa Bay teams.  If they are not playing each other, she will also cheer on Chicago teams-north side!
     How can Savanna help you?
Overall financial planning & strategies

Business planning

If you have questions about your insurance policy and/or your portfolio
Jocelyn A Sweet
Director of Operations and Client Service
Office 727-725-7106

Jocelyn joined Hollee's team in 2008 as an Office Manager and was promoted to Associate Financial Representative and assistant to Hollee in 2009. She specializes administrative support for Hollee's insurance business, but also handles general office management for the office. Jocelyn also serves as a liaison between clients, underwriters, the home office, and Hollee. Jocelyn is currently working to obtain her CLU designation.
Originally from California and Oregon (GO, DUCKS!), Jocelyn currently lives in Clearwater with her husband, Geoff, and daughters Evie and Paige. Jocelyn is an avid reader and enjoys having "game nights" with friends and family – Jocelyn plays a ruthless game of monopoly. Jocelyn and Geoff frequently take their daughters (ages 7 and 3) out on learning adventures to parks, zoos and other fun places.
     How can Jocelyn help you?
If you have questions about your existing policies

Give you underwriting updates

Schedule medical exams

Complete insurance applications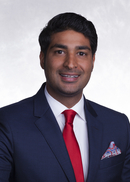 Kyle Delgado
Agent Assistant
Office 727-799-3007

Kyle joined our team in 2016 after working with the Securities and Exchange Commission.  He is from New York City and enjoys the changes of living in Clearwater Beach.  He is a proud uncle to two nieces and one nephew. 
Kyle enjoys spending time with his family and friends and is a spirited soccer player on the weekends.  He is also enjoys scuba diving in the cool saltwater oceans of Tampa Bay and traveling to new and different destinations all over the world.  
How can Kyle help you?
Planning preparation
Planning paperwork
Follow Up